Revolutionize your medical office.
In this day and age, it's more important than ever to stay connected with your patients anywhere. Presenting MD-Phone, an all-in-one solution for medical offices from FTS Broadband. Call your patients from your cellphone with the caller ID of your office, giving you ultimate privacy. Never miss a call with our smart programmable call forwarding manager.
MD-OfficeLink APP
---Call from your cellphone with your office number caller ID
Make calls from our MD-OfficeLink APP with your cell phone anytime and anywhere, the receiving party will see callerID of your office number. Take care of your business and patients with your corporate image and without limitations of having to protect your private life. Our mobile app is for making outbound calls only--you will not be interfered with by any unwanted inbound calls through our app. When using MD-OfficeLink with our MD-DigitalAnswering, you can manage your business calls at a very efficient level that cannot be achieved any other way. Our APP implements top security for your calls. Every voice packet of your calls are encrypted from your phone to PSTN. Whether you make calls using cell phone data connection or wifi connection, there is total private and secure on all your calls. Better yet, all of the calls are FREE. Even if you are travelling abroad, your calls made through our APP are free, as long as you have Internet access to your cell phone.
Show office caller ID when making calls
Call from mobile app to anywhere in the world
Works with both cellular data and wifi
No long distance charges
Calls encrypted to PSTN
Outbound call only
MD-CallManager
---Manage office call flow, call forwarding, and after hour messaging services from your mobile APP
Phone call routing control is at your fingertips. Our APP empowers you to check your current phone system work status such as call forwarding or answering service even if you are not in the office. Change inbound calls to different work modes such as, daytime work, night mode, special forwarding, holiday, vacation, and so on. You can see your phone routing work status whenever you login to our APP. With our APP user management function, you can set and manage users who are using the CallManager function. Our experienced technicians will help you setup and customize preset work modes of your phone system and allow you to manage them with our APP. Not only that, you also have the ability to create direct forward modes from the APP. With security and accuracy in mind, our APP system is designed to minimize typos and other human errors. Your office staff will never need to drive back to the office to change the call forwarding status or numbers in case they forgot to do it or made an error--- the problem can be resolved by a few taps on our APP from anywhere. Our unique logging system prevents sabotage as well; unauthorized persons cannot make changes. Your inbound business calls will not go to competitors. Even if an authorized person made an error on phone forwarding, our log will show who made the change and when. You will be able to quickly fix the problem from your cell phone.
Manage call forwarding from cell phone app
Manage our automated answering / paging service
Manage your live answering service
Avoid errors with pre-programmed call forward numbers
Never forget to forward calls
Multiple staff users
Usage log shows which staff member and time of change to call forward status
Pre-programmed fixed office hour, automatic call forward to answering service
Pre-programmed morning automatic start, flexible sign out to answering service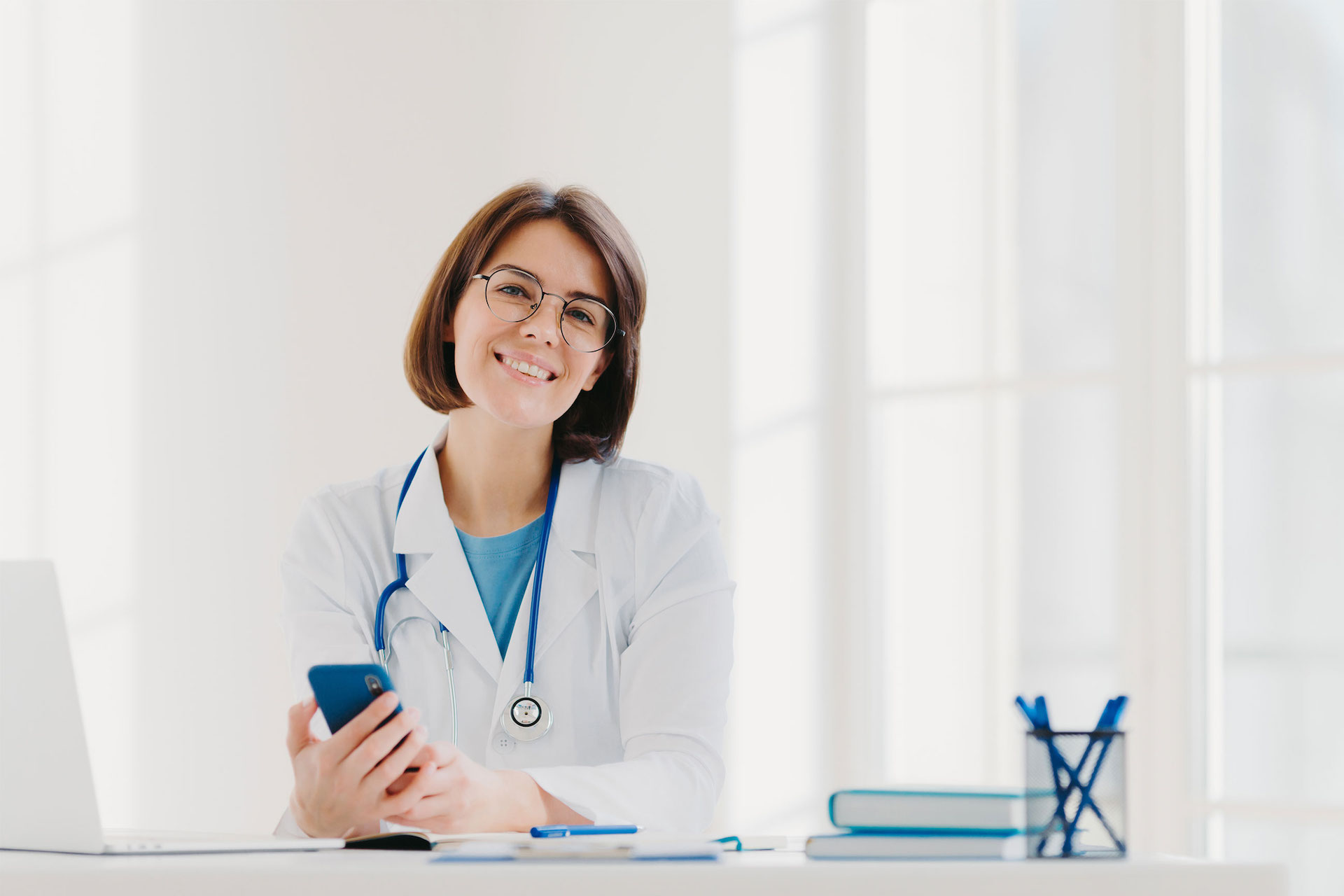 MD-DigitalAnswering
---Advanced digital after hours paging & voicemail service
Unlike some other digital messaging services that leave users with a lot of configurable options but no instructions on what to do with them, our service always starts with full customization between you and our experienced tech support. You know your business and operation the best. Together, we build the system and service that is the best fit for your business. Because of the customization setup, our system will function with high human intelligence and no human error. Multiple branches and multiple on call doctors can be easily served by our system without headaches or high monthly fees. Other services charge high usage fees that send your bills sky high. Our service is a small flat monthly fee without any additional usage charge.
Fully customizable auto attendant for one or multiple doctors or offices
Experienced support build best fit solution for your operation
Advanced paging system notifies on call doctors
Replace expensive live answering service
Supports multiple on call doctors
Supports multiple branches
Low monthly flat fee only
No additional usage charge